| | | | |
| --- | --- | --- | --- |
| Webcam Surveillance Monitoring Software - FSEye | | | |
Written by Administrator
Monday, 07 February 2011 15:43
Overview

FSEye lets you monitor your home or office using just your webcam. To start using FSEye, just plug in your webcam and start FSEye server on your computer. Another great feature of FSEye is that it lets you access your webcams over the internet using FSEye viewer.


Main features

ideal solution for home and office monitoring

access webcams over Internet

record sequences in avi format

very easy to install and use

inexpensive monitoring solution

no additional servers, no hidden costs (per month or year)



Details:

FS Eye software package consists of two separate programs:
FSEye server – installed on a computer (server) which has a web-camera (server side)

FSEye viewer - installed on the supervisor's computer (viewer side)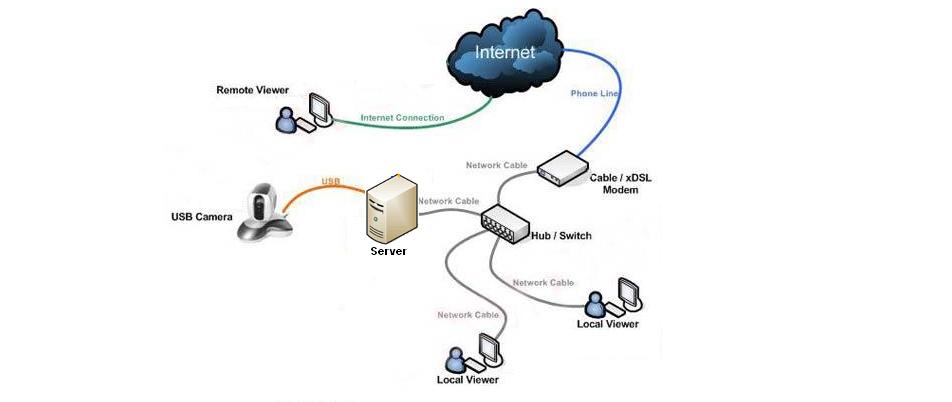 FSEye server transfers the video signal from a web camera to a defined port on the server. Before installation and execution of this program, we assume that the web camera is properly installed and configured! It is recommended to web camera be connected to USB 2.0 controller (due to transfer rate). FSEye viewer allows to view the signal from a web camera in LAN or over Internet.
Last Updated on Thursday, 09 June 2011 09:13